Elizabeth Cook Covers "Pale Blue Eyes"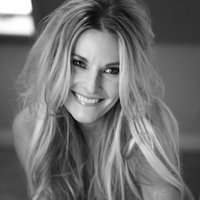 This is a great country song written by Lou Reed back in 1968 or so.  It was inspired by Lou Reed's first love, who happened to be married to someone else. Originally, the song had five verse.
One of the greatest verbs ever used "Linger on your pale blue eyes."
It's been covered quite a bit, but I love Elizabeth Cook's version. She's got a great voice and her interpretation really brings out the sentiment of the lyric.
So, here's both plus a few other versions by REM, Patti Smith and Hole!
Elizabeth Cook "Pale Blue Eyes"
Lou Reed & The Velvet Underground "Pale Blue Eyes"
"Pale Blue Eyes" Lyrics
VERSE
Sometimes I feel so happy
Sometimes I feel so sad
Sometimes I feel so happy
But mostly you just make me mad
Baby, you just make me mad
CHORUS
Linger on your pale blue eyes
Linger on your pale blue eyes
VERSE
Thought of you as my mountain top
Thought of you as my peak
Thought of you as everything
I've had, but couldn't keep
I've had, but couldn't keep
CHORUS
Linger on your pale blue eyes
Linger on your pale blue eyes
VERSE
Skip the life completely
Stuff it in a cup
They said money is like us in time
It lies but can't stand up
Down for you is up
CHORUS
Linger on your pale blue eyes
Linger on your pale blue eyes
VERSE
It was good what we did yesterday
And I'd do it once again
The fact that you are married
Only proves you're my best friend
But it's truly, truly a sin
CHORUS
Linger on your pale blue eyes
Linger on your pale blue eyes
VERSE
If I could make the world as pure
And strange as what I see
I'd put you in a mirror
I'd put in front of me
I'd put in front of me
CHORUS
Linger on your pale blue eyes
Linger on your pale blue eyes
Patti Smith "Pale Blue Eyes"
REM "Pale Blue Eyes"
Hole "Pale Blue Eyes"