"Your own voice is the voice that carries you through life the best." – Nanci Griffith

Everything you need to get started. And the best thing – we keep things simple. You'll find tips on the things you need help with the most:
Lyrics
Melody
Rhyme
Song Structure
Select the level that's best for you, and you'll find articles and tips that will help you excel quickly! Choose a streamlined process to get you to the next level of your songwriting.
Beginner
Intermediate
Advanced
Everyone gets access to the free member guides and worksheets that will level up your songwriting.  You'll find tools to help you write in the moment, techniques used by hit songwriters you can use in your songs and guides to level up your writing, market yourself and create goals.
Why spend time trying to figure out things like rhyme patterns and song structure. Our worksheets will make it simple to get started so you can spend your time being creative.
No one likes staring at a blank page. Use our song prompts to challenge yourself, finish song ideas, or simply to make the whole songwriting process less overwhelming.
Sometimes you just want a songwriting exercise that will take a few minutes and help you grow your skills. Well, we've got those too! From lyrics to music you're covered.
No Results Found
The page you requested could not be found. Try refining your search, or use the navigation above to locate the post.
Here are four easy steps to help you connect the verses in your song - or song scenes! Following them will help make...
Songwriters' notebooks are the holy grail of ideas, titles, hooks and great phrases. Afterall, a songwriter's notebook...
Craig Wiseman is one of Nashville's pre-eminent songwriters. He's had more than a dozen songs reach number one on the...
How did "While My Guitar Gently Weeps" evolve from George Harrison's songwriting self-assignment? In his own words...
Quick Links To e-Books & Worksheets!
5 Step System For Songwriting Success
An easy approach to start writing songs today! Combine with the Song Builder Template and the Songwriting Process Template as a starter kit!
Simple Song Builder Template!
Everything you need to get your song's story and structure into a clear message. After all, you have a reason for telling the story.
Songwriting Process Infographic!
This easy-to-follow infographic will help you get from the beginning to the end of a song.  We'll also show you exactly how to implement each part!
Each is designed to provide you with a song-focused action and help you complete songs!
Grow your skills at a faster pace whether you're just writing for yourself or want to go pro.
There are great characters who create great stories throughout history. The best thing about those stories is that all...
I recently got a song prompt at a songwriting workshop (yes - a virtual workshop), that initially I was going to pass...
Whether you aspire to write songs in Nashville, or just write great songs, the 2 Hour Songwriting Exercise could be...
This exercise focuses on writing for another artist. You'll work through some simple steps to (1) find an artist that...
Turning poems into songs sounds like something that's pretty easy to do. After all, the words are there. The rhyme is...
If you've ever been in a high school English class, you've studied how drama is created in a play, a novel or short...
You've probably gotten song critiques that suggest you need more furniture in lyrics to give the song a stronger sense...
Perspective isn't a common songwriting topic.  Most songwriting conversations revolve around Point of View (POV), but...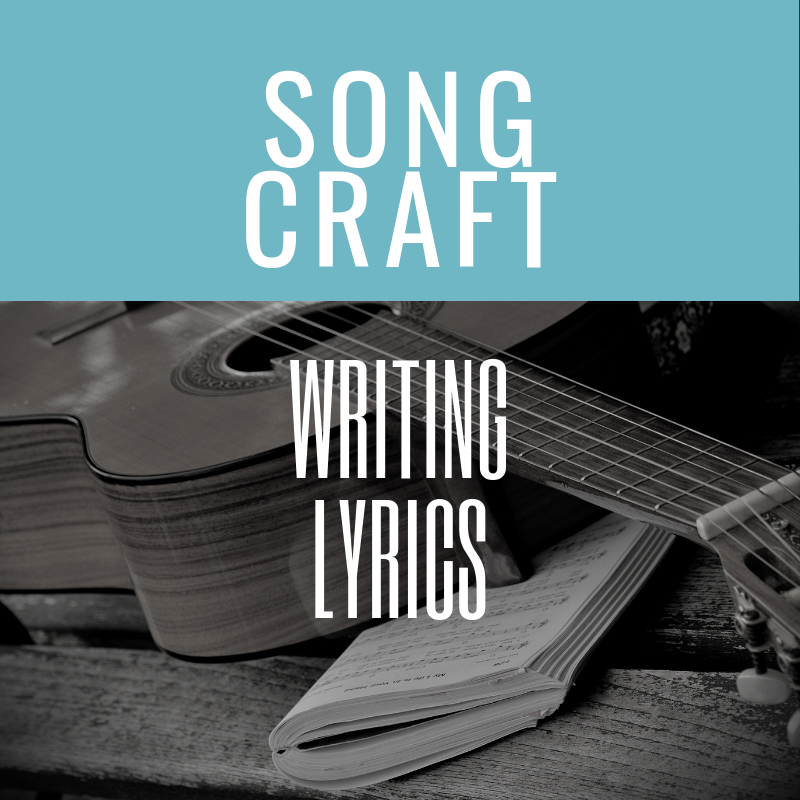 Texture is what helps tie your lyrics to an emotional connection for the listener. Texture is the particulars that...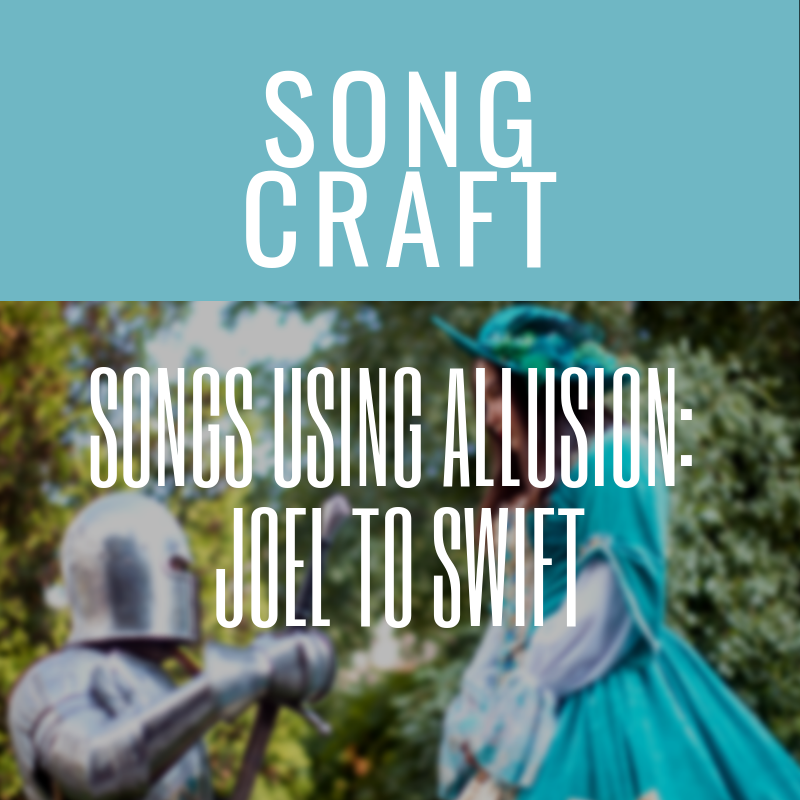 While it's one thing to know what an allusion is, applying it to your songwriting is easier to grasp if you can study...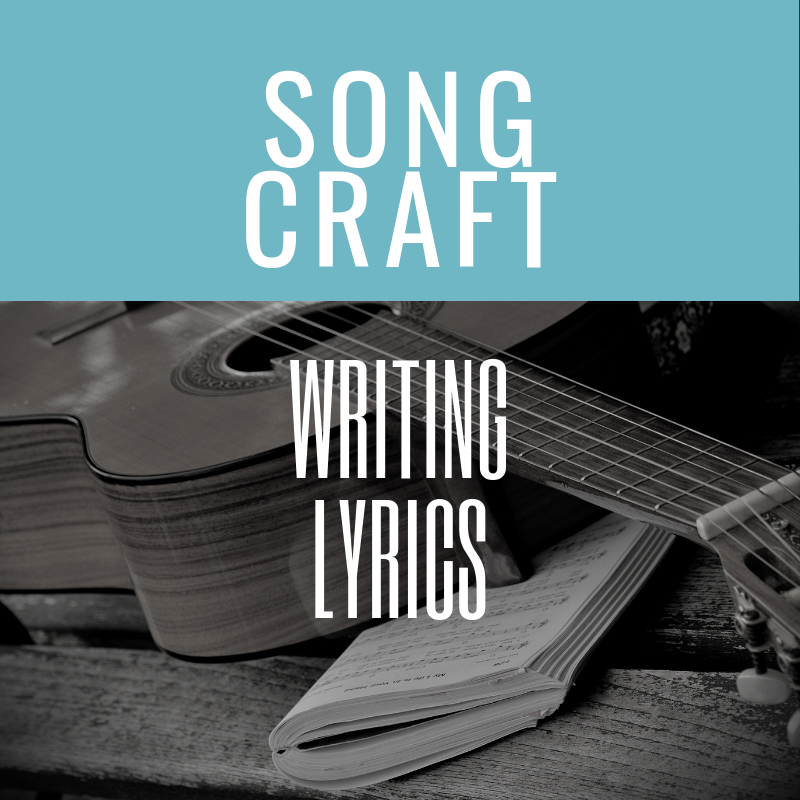 You probably see or hear an allusion in use a couple of times a day, but do you use it in your songwriting? Have you...
A three character song doesn't work. We've all heard it, and if you haven't, you will. In song feedback sessions...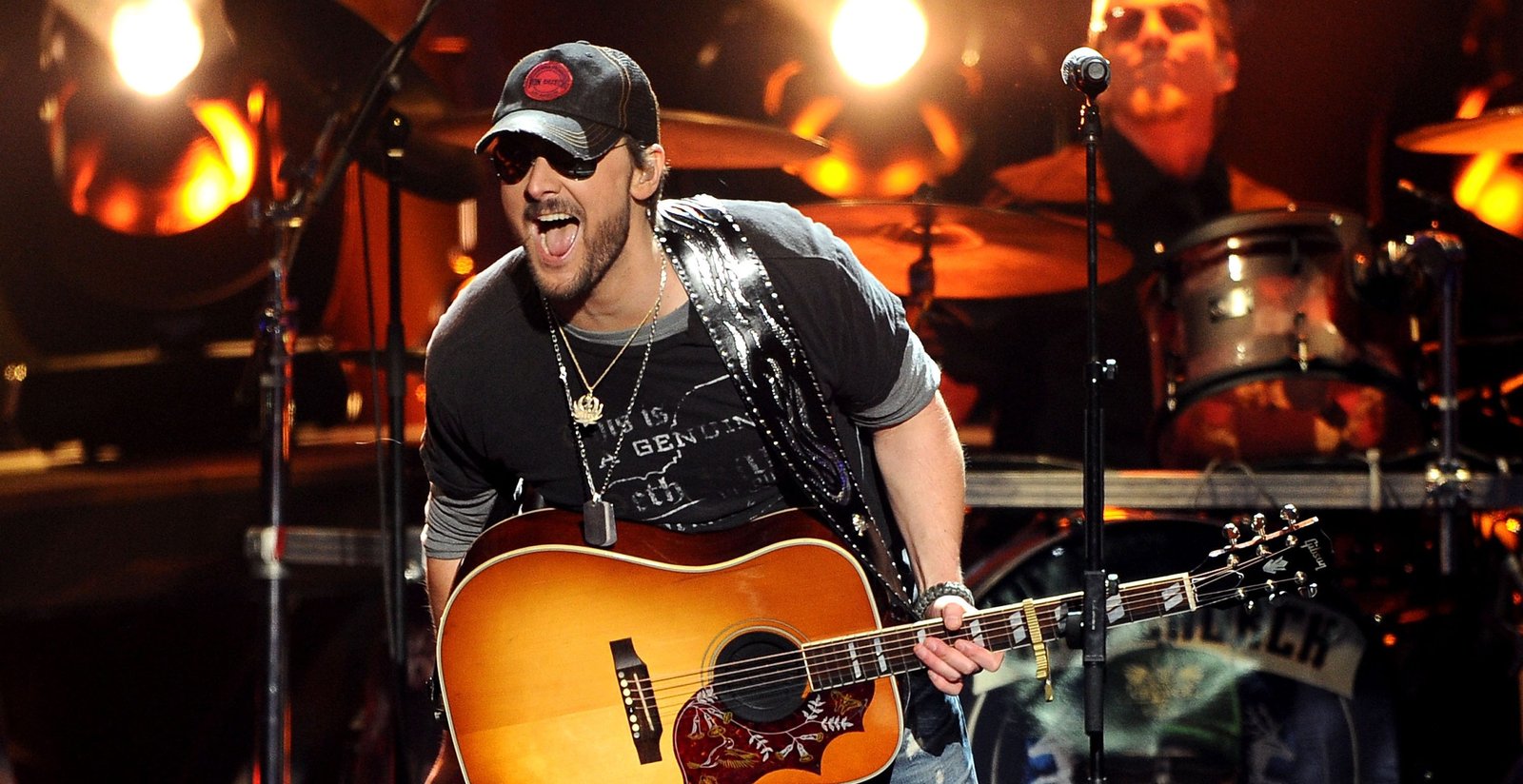 To help learn more about what is one of the biggest challenges in writing a song - story line or thought progression -...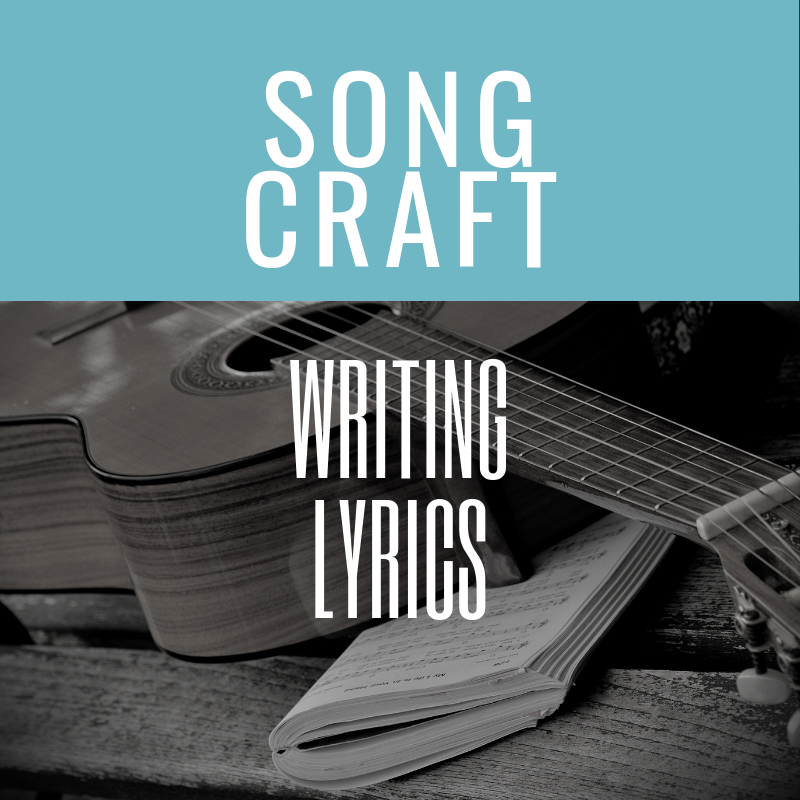 A simile is a type of "figurative language" used in creating imagery. Wait . . . figurative language and imagery...
Is there really an easy guide to goal setting?  Yep. And getting them done? Yep. At the beginning of the year you see...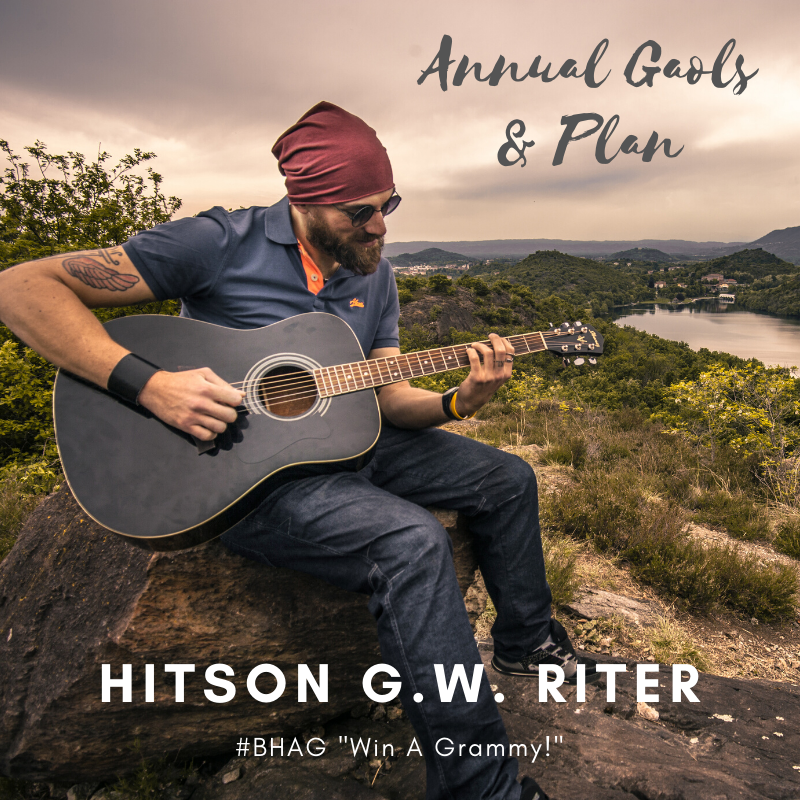 You're probably here because you read Easy Guide To Goal Setting and want to see the full goals plan created for...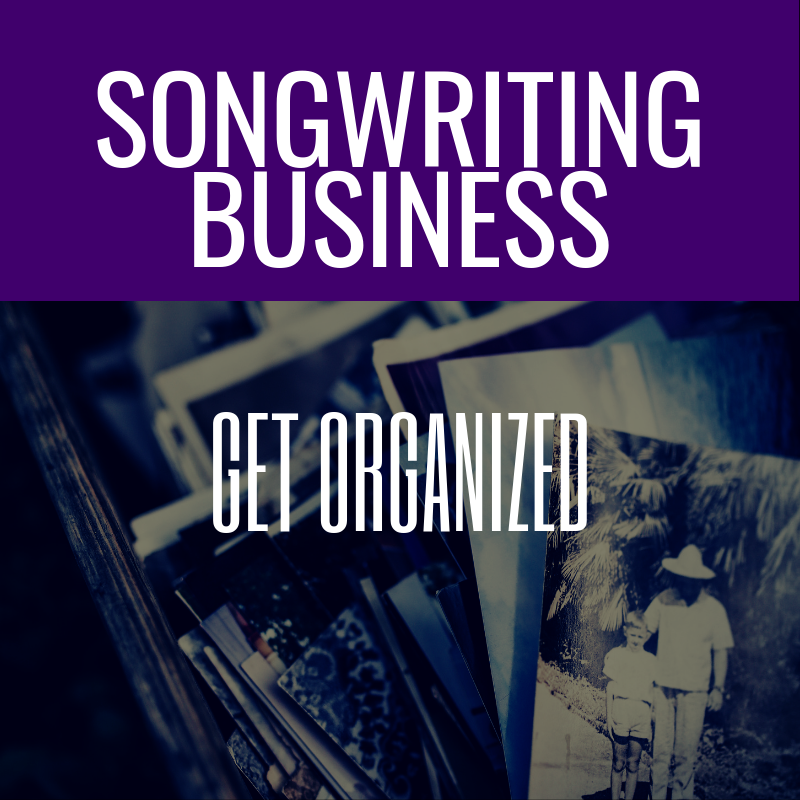 It happens to every songwriter.  The business of music. Your focus is on writing songs, not organizing your song...
If you're writing for someone else to cut your songs and don't perform live, you'll need to know how to sell what...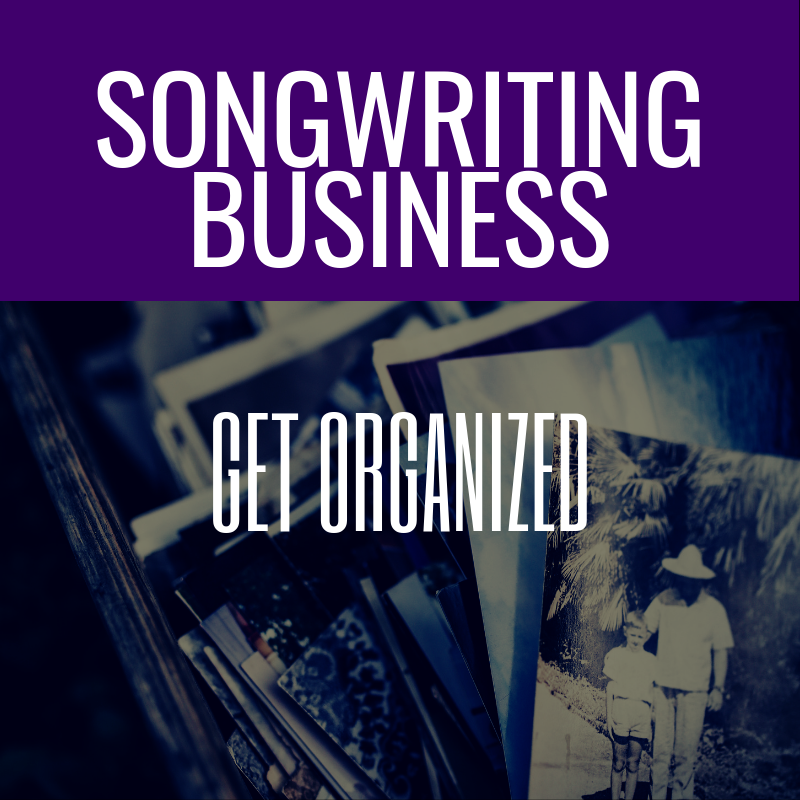 If you're trying to make it in the new world order of independent music, this is the music business book for you. I've...
Your biggest first question when you're considering a copyright is: "Do you need to spend the money?" Remember, as...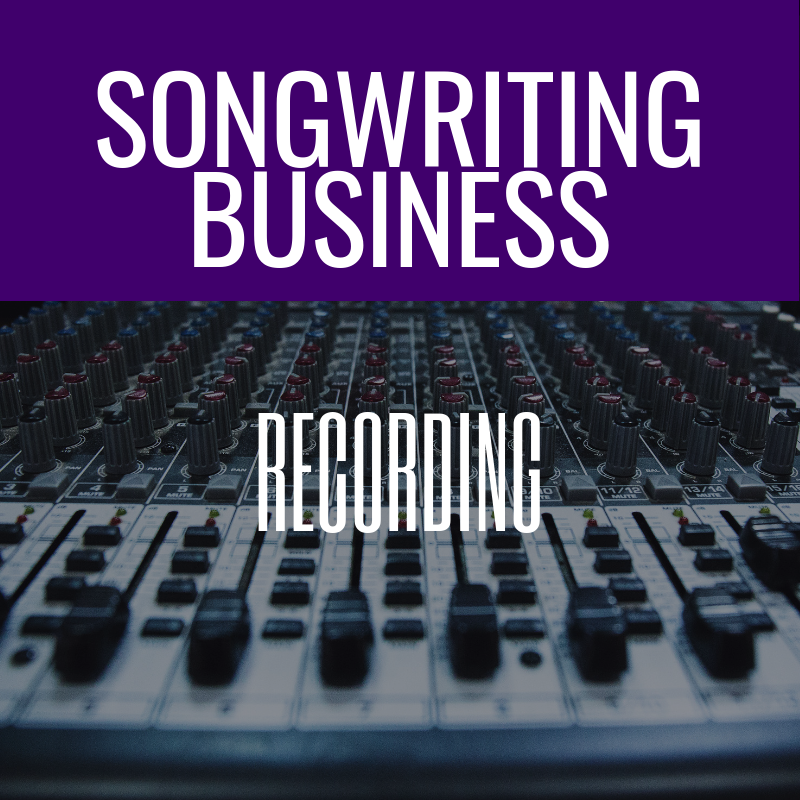 The tips below should help you direct and get the best music tracks possible from any studio. If you record in...
You have songs in you! Write your hit song today. And let the world hear it!