"Your own voice is the voice that carries you through life the best." – Nanci Griffith
5 Step System For Songwriting Success
An easy approach to start writing songs today! Combine with the Song Builder Template and the Songwriting Process Template as a starter kit!
Simple Song Builder Template!
Everything you need to get your song's story and structure into a clear message. After all, you have a reason for telling the story.
Songwriting Process Infographic!
This easy-to-follow infographic will help you get from the beginning to the end of a song.  We'll also show you exactly how to implement each part!
Daily Creator Songwriting Worksheets
Each is designed to provide you with a song-focused action and help you complete songs!
Lucinda Williams is a songwriting super-shero. Yes, most successful women who have to deal with a male-dominated industry often are. But, she was one of the first women, no - songwriters, to raise Folk and Americana music to a "maybe Nashville needs to grab a little...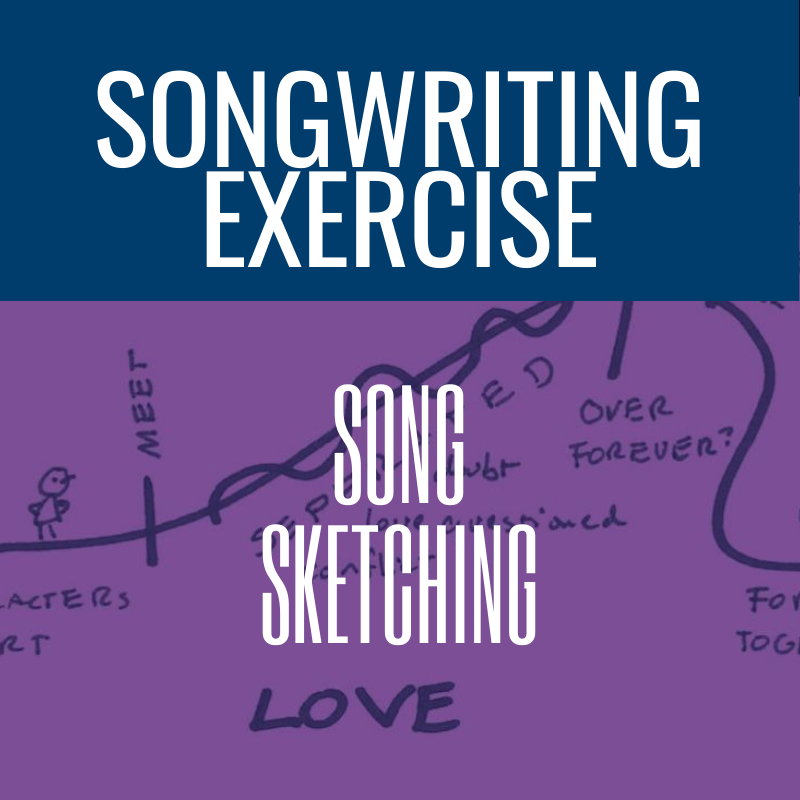 If you've ever been in a high school English class, you've studied how drama is created in a play, a novel or short story. So you knows the "story arcs" that can occur and the sequence of how drama unfolds. You know, the introduction of characters, their struggles,...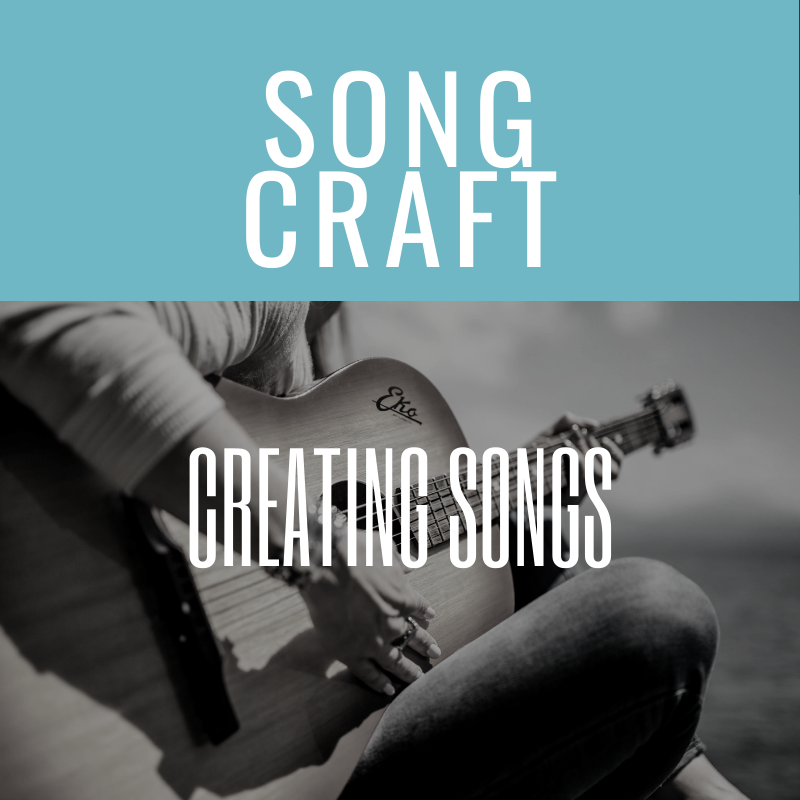 Song Sketching is very similar to object writing, and is the next step in the process to craft your song. Unlike object writing, which focuses intensely on a single object and allows for associations to occur, song sketching has a big picture goal: create a vehicle to...
We've all heard it: poetry as lyrics just doesn't work.  But, as your songwriting skills grow, and you begin using figurative language like similes, metaphors, anaphora and imagery, you'll naturally begin writing more poetically. After all, if you've been using a...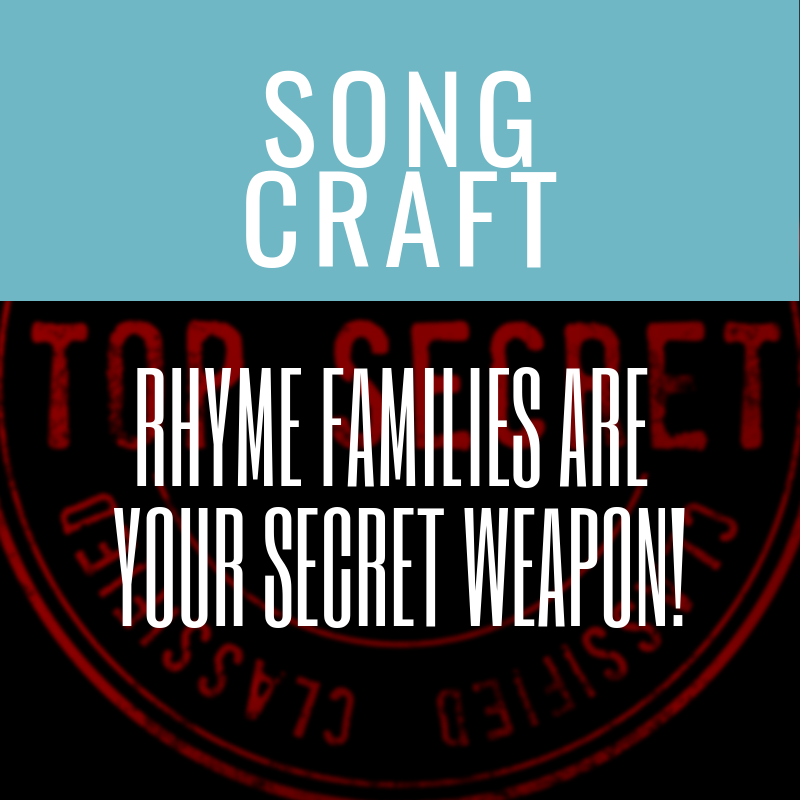 Using rhyme families effectively can help you not only move through a song, but add nuances to the rhythm, melody and feel or tone imparted. The goal is to find rhymes that don't sound awkward, like "with love I swing for the fences/when I see you it all commences;"...
Mary Gauthier's "I Drink", and "Nobody Drinks Alone," written by Matraca Berg and Jim Collins (recorded by Keith Urban) are two great examples of well-written songs about the same subject but with very different perspectives. There are two songwriting tools used by...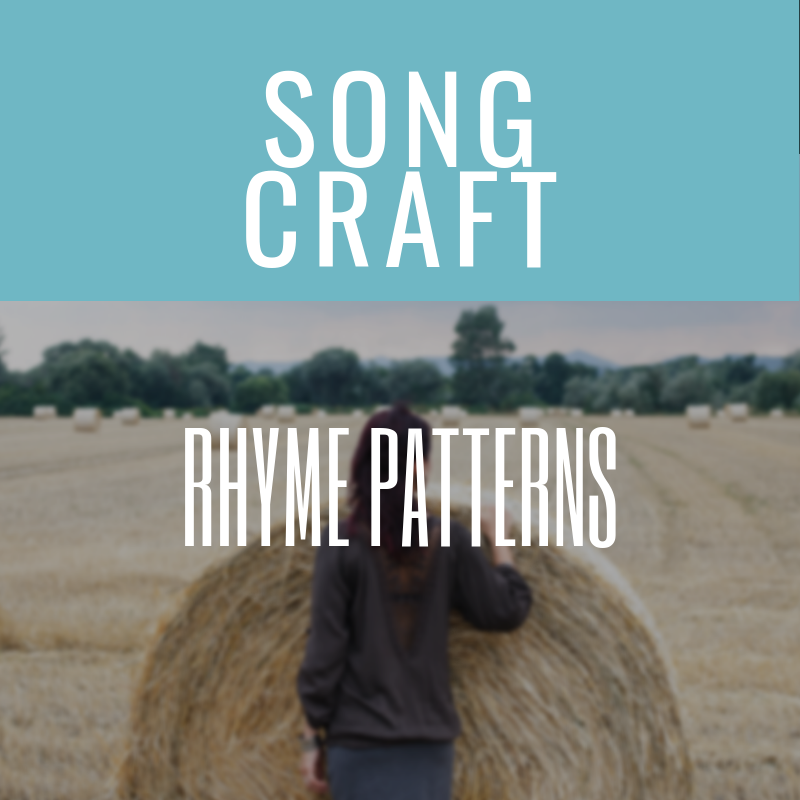 I think understanding rhyme and rhyme patterns is one of the best ways to increase your songwriting ability. To me, rhyme is one of the fundamental building blocks, or can be one of the most destructive forces, in a song. While a literal scene is important, the rhythm...
You have songs in you! Write your hit song today. And let the world hear it!